The Ready for Sky company has presented a unique novelty the smart control center SC-100S. The gadget combines the functions of several devices: video camera, motion sensor, router and gateway for home appliances control from anywhere across the world.
1. Like a gateway the smart center SC-100S allows to control from a distant zone:
• home appliances and sensors with the R4S technology;
• home appliances without R4S technology, but connected to the smart socket SkyPort.
2. SC-100S functions as the motion sensor. The Smart center detects movement within the radius of 5 meters and notifies the user via the Ready for Sky app. This option can be used to assure the house security.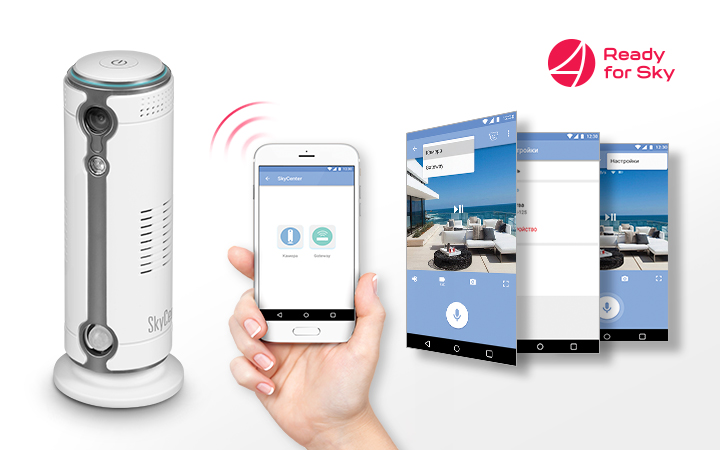 3. Built-in video camera allows you to remotely monitor what is going on in the house from the smartphone in real time. The viewing angle of 110° can keep the entire room in sight. You can use this function for:
• control the sight of your room for safety reasons;
• for childcare – baby monitor feature;
• looking after elderly parents.
The image is transmitted to the Ready for Sky application in MP4, video resolution – 1280*720.
Due to high-performance IR LEDs, the SC-100S smart control center can function at night as well.
The user can set up automatic video recording when motion is detected. The smart control center will not only film a video, but also save it on the memory card (SC-100S supports MicroSD memory cards up to 32 GB).
4. The additional feature of this smart control center is the router. SC-100S can "distribute" wi-fi in an apartment or in a private house.
Ready for Sky. Expand the boundaries of your freedom!