From August 31 to September 05, Ready for Sky took part in the international exhibition for consumer electronics and home appliances, IFA 2018, in Berlin. During the event, the company presented the prospects for the development of the R4S platform and announced its own Ready for Sky voice assistant.
This year, one of the central subjects of the exhibition was smart devices and technologies. At IFA 2018, the Ready for Sky platform was presented with the opportunities and prospects which the visitors of the exhibition could get acquainted on the example of the smart appliances of various brands connected to the platform. During the exhibition, the company's representatives conducted negotiations on the implementation of new smart devices on the platform with the largest distributors of home appliances and owners of small home appliances brands, held a meeting with European representatives of Google.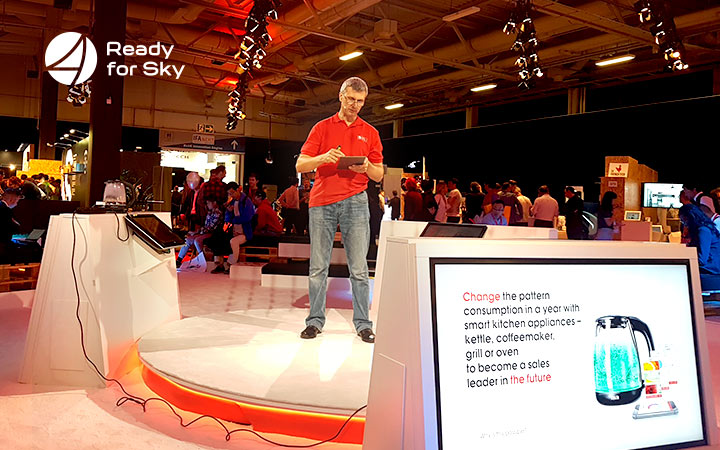 In addition to smart devices with remote control, at IFA 2018, the company has announced its own Ready for Sky voice assistant. Voice control of smart appliances based on R4S is possible, including through Alexa – Google voice assistant, but so far this option is available only to English-speaking users.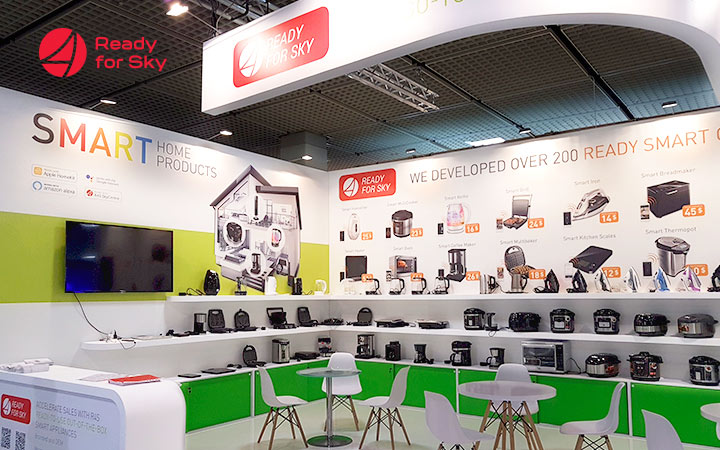 Evaluations and opinions expressed by the experts of industry at IFA will be the basis for further optimization of the capabilities of the voice assistant, which, according to the plans of the company, will go on sale in 2019.