From February 13 to February 17, the Ready for Sky brand demonstrated its innovation developments at the international Ambiente 2015 exhibition in Germany.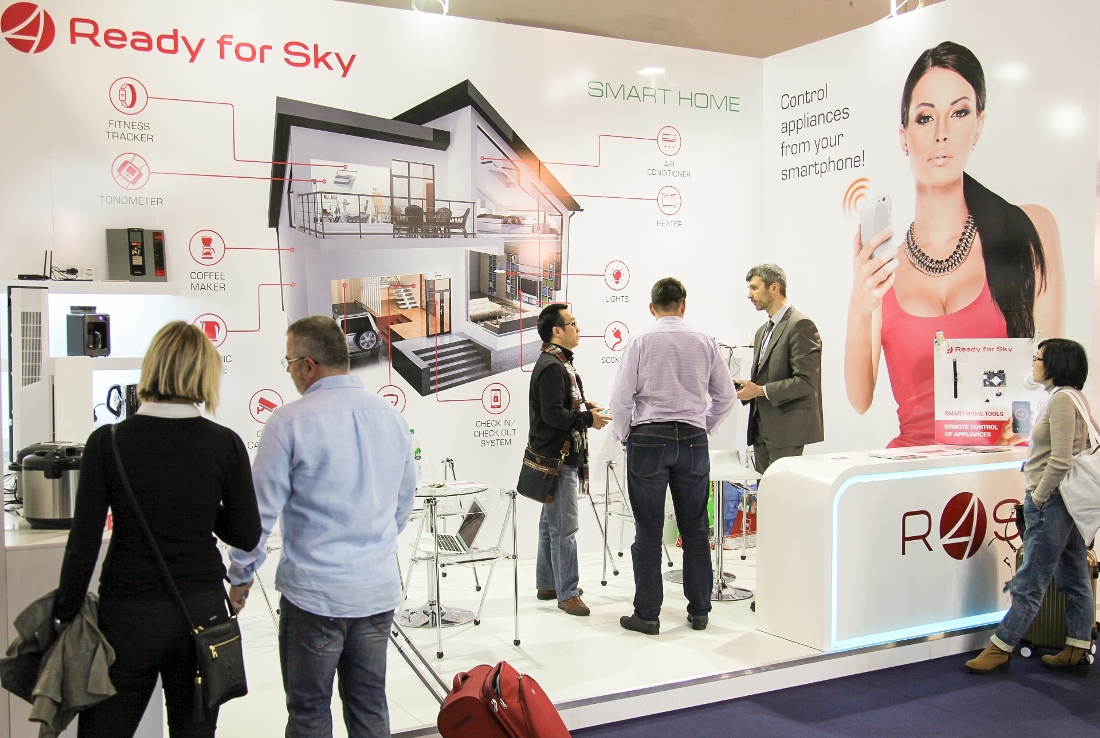 Every year at Ambiente in Frankfurt Am Maine you can find the most advanced new developments in the consumer products sphere: home technology, accessories for the kitchen and home, interior ideas, gifts, and much more. There are traditionally about 5,000 participants at the exhibition from over 80 world countries. And every year more and more attention is being focused on Smart Home developers.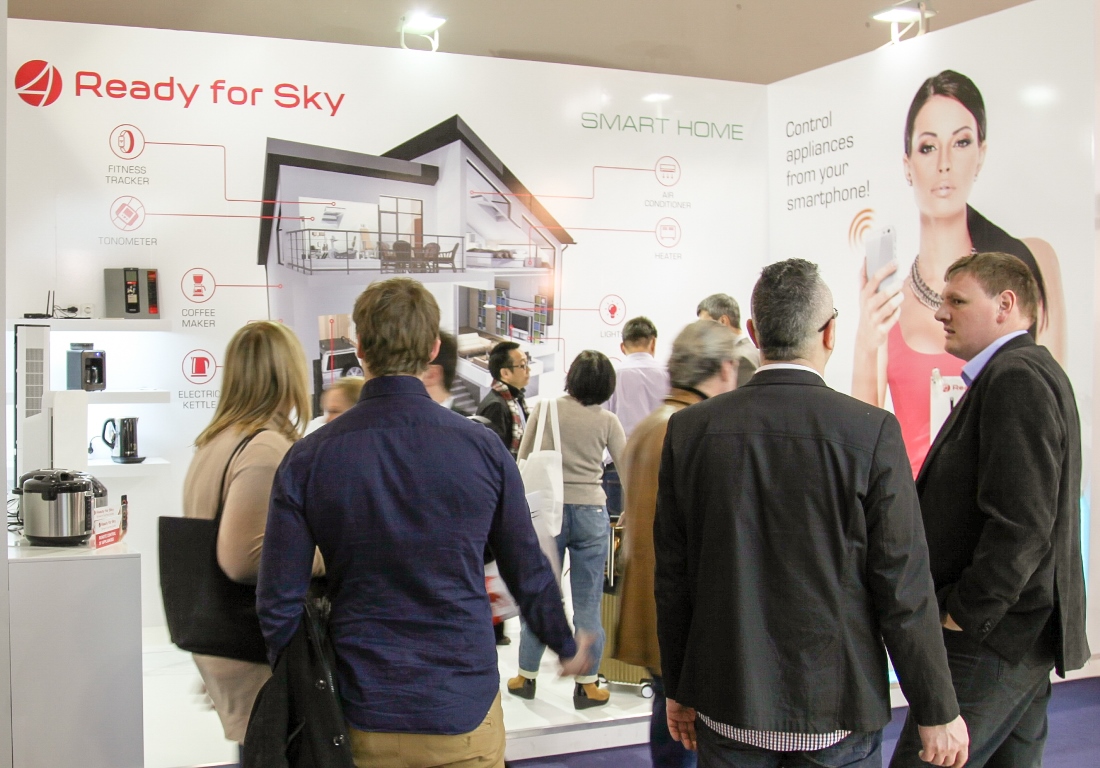 The Ready for Sky brand presented its own mechanical development Ready for Sky technology, thanks to which users are able to control their home devices at a remote location using their smartphones. This can be done both within the house and at any distance through the internet by using a special device (gateway) transforming the signal.
Home appliances with Ready for Sky technology acquire a broad range of capabilities, their regular functions are expand as the new mobile app is updated, but the main bonus is, of course, that they can be remotely controlled. This is convenient, since you can use your smart phone to manage all of your devices and there's no need to get up and walk back and forth to and from the devices.
One of this technology's main advantages is its broad capabilities of use. Ready for Sky is easy to integrate not only into regular everyday devices, but also security systems, lights, climate control – the spectrum of developing trends is endless.
At the Ready for Sky interactive stand at the Ambiente 2015 exhibition, guests independently testing the operation of electronic tea kettles, multicookers, and other necessary household appliances, controlling them with their smartphones. The constantly expanding product line that Ready for Sky equips will soon completely change the way we relate to our environment and will offer our futures things that before we only dared dream about.