Ready for Sky company together with the REDMOND brand has implemented its remote control technology in a versatile smart REDMOND Multibaker RMB-M657/1S, which is able to cook and fry.
You can control the RMB-M657/1S operation from your smartphone. Open the built-in recipe book in the Ready for Sky application, select a dish and start cooking in one click.
The Smart Multibaker cooks waffles, doughnuts, patties, pizza, gingerbread and cookies. It can also prepare vegetables, fish, grilled meat and make pancakes, omelets and sandwiches. Just change the plates out of our 40 sets* and the Multibaker will prepare a new dish for you!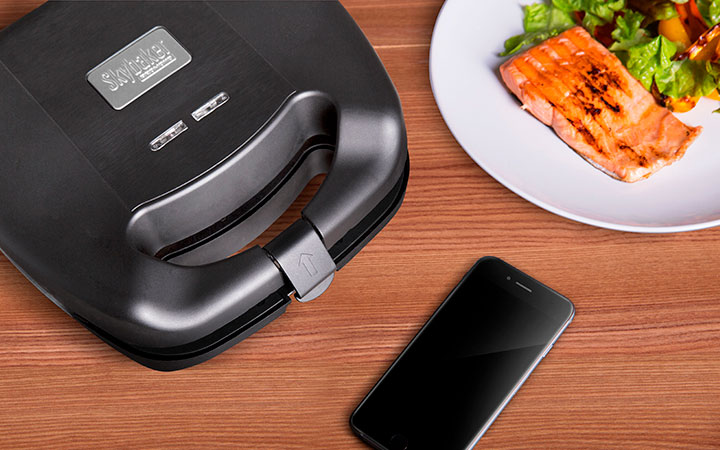 The application will inform you when the Multibaker plates are heated up and you will be able to put the prepared ingredients on time. The Multibaker will also send a notification via the application about the dish being ready.
Cooking in the Multibaker RMB-M657/1S is accessible for everyone. The Ready for Sky application is equipped with a convenient recipes filter. You can select recipes according to the ingredients and plates type. Place your preferred recipes into "favorites" to make the search easier in the future.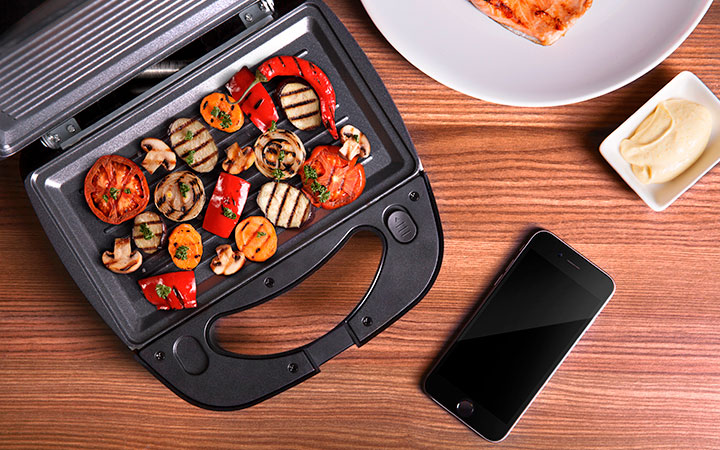 In the application recipe book you will find a detailed list of ingredients and the directions for preparation. You can follow the directions or change the recipes according to your taste, add a new ingredient and note it in the application.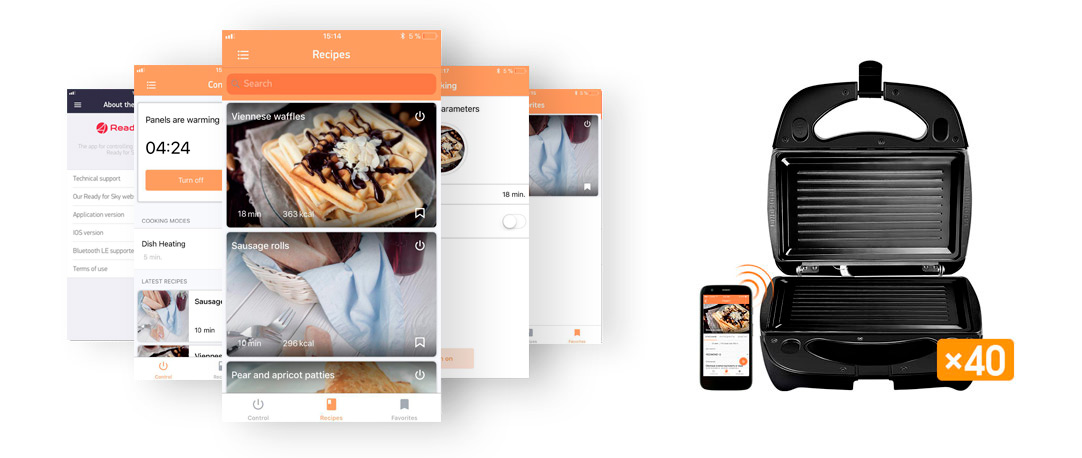 The optimal cooking time is calculated for each recipe. However, you can change the time settings at your choice.
Via the Ready for Sky application you get access to the Keep warm function, Reheating function and Delayed start function.
* Plates designed for series 6 REDMOND Multibakers are suitable for the smart Multibaker RMB-M657/1S.